Getting involved in LARS is very easy and, above all, a lot of fun. Whether you've ridden multiple championships, just started riding, or have never sat on a horse, everyone is welcome! To begin this adventure sign up for one of our memberships and then keep an eye out for the newsletter for fun activities to get involved in! We currently offer two types of membership, depending on whether you want to ride in our riding group or not.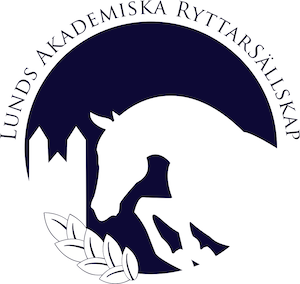 Checklist
Don't want to ride: AF membership + LARS membership required
Want to ride: AF membership + LARS membership + LCR membership required
AF membership
No matter which membership you sign up for, active studies at a university or other higher education in the Öresund region as well as a membership in the Academic Association (Akademiska Föreningen, AF) is required. To become a member in AF follow this link.
LARS membership
Do you have your own horse with you here in Lund and still want to hang with other horse freaks? Have you never sat on a horse but still want to join in on the fun? Are you more interested in international student competitions rather than national ones (read more under competition)? Do you want to take part in fun activities, hang out with great people, and join in on the best parties? 
If this sounds just right then fill out our member form below and pay the membership fee of 50 kr/term (paying with swish the fee will be 52 kr). The membership fee is paid one semester at a time, meaning you do not have to be an active member during the whole calendar year. 
Swishnumber: 123 480 49 28 (

OBS

the total will be 52 kr)

Bank account (plusgiro): 53 95 87-6

IBAN: SE51 9500 0099 6042 0539 5876, BIC: NDEASESS, Name: Lunds Akademiska Ryttarsällskap
Once you have become a member you will receive our newsletter via email to not miss any fun event or important information. Also follow us on social media to not miss anything exciting and welcome to Lund's best student union!
P.S. would you later want to ride in our riding group or join in on our activities on horseback you simply also become a member at LCR (see below).
LCR membership
Would you like to ride in our riding group? Or maybe you feel the urge to ride in our club championship or even represent LARS at the Swedish student championship (SM)? Then you should sign up for a LARS membership including LCR!
LCR uses Hippocrates Academy. Link to become a member can be found here.
If you have troubles with your LCR membership email info@lundscivila.se.
When LCR has received the information they will send you a bill regarding the member fee via email. Also make sure to sign up for the riding group email to get information about the LARS riding group as well as the link for signing up!